The Tilsworth Golf Centre golf shop is among the best shops in Bedfordshire, with a reputation for its extensive stocks of all major brands along with competitive discount prices.
Along with the extensive stocks are a team of fully qualified PGA Professionals who are on hand to offer expert advice and assistance to players from beginners to professional players. Tilsworth Golf Centre shop also provides a full Club Repair Service.
Custom Fitting Centre
When it comes to choosing equipment, Tilsworth is an authorised Custom Fitting Centre for The Titleist Fitting Works, Taylormade Surefit & Wilson and other brands.
Custom fitting is a vital part of club selection. These days manufactures offer much greater variety of components in order to personalise their equipment more to the player's individual needs. To take advantage of this facility it is vital to undertake a fitting session.
An Iron Fitting Session takes approximately 30 minutes and involves masking a series of Demo clubs with tapes in order to determine the clubs position at impact. Combined with our ability to view the full ball flight (not into a net), our expert fitter can recommend a club setup individual to your needs. Yes, not only will you hit the ball cleaner and further but also straighter. Poor fitting golf clubs are a major contributing factor in wayward shot making.
Book a Fitting Now – call us on 01525 210721
* A £30 charge shall be made for the fitting but is refunded against the purchase.
Click here to Contact us now
or Call 01525 210721 and speak to any of the management team – we'll be really pleased to help.
At Tilsworth Golf Centre we keep up to date with technology and we now have Trackman available for lessons, fitting and personal rentals.
There is no replacement for seeing FULL Ball flight, just the added benefit of full shot specification and yardage provided by GC2.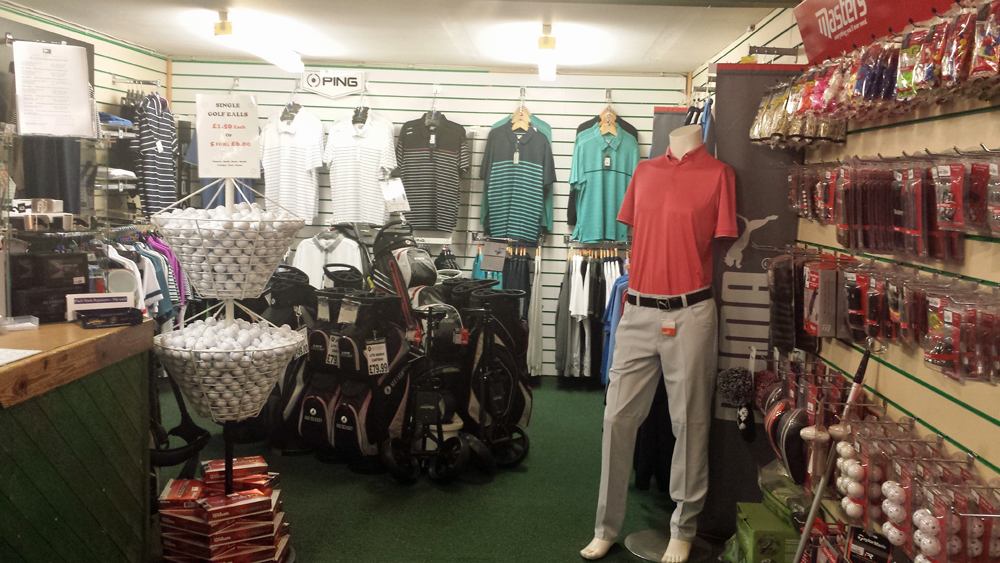 With a selection of grips and golf shafts in stock, Tilsworth is one of the few stores to be able to offer the expertise to undertake this service on site. Re-grips can normally be collected within 24 hours.
Book a Fitting Today – call us on 01525 210721
Electric Trollies
We also provide a full Service and Repair service for Electric Trollies
Warranty Work Undertaken and Loan Frames Available