This page is about Tilsworth Golf and Conference Centre which is located near Dunstable, Bedfordshire.
Tilsworth Golf Club was founded in 1975, and originally known as Broadrange Golf & Driving Range.
In 1986 it was taken over and renamed Tilsworth Golf Centre. In 1992 it was upgraded from a 9 hole facility with Driving Range to an extended Clubhouse with extensive Conference and Banqueting Facilities along with a 18 Hole Golf Course and Driving Range.
Tilsworth Golf Centre, since 1986 has been privately owned with the owners involved in the daily running of the business along with the then Club Golf Professional Nick Webb. During the early years the centre developed its reputation for providing quality and value in both its golf and hospitality areas along with a very warm, friendly and welcoming environment.
In 1997, Club Professional Nick Webb ran the entire operation for the then owners, and took over ownership of the Golf Centre in 2004. The Golf Centre continues its tradition of being family run, with its aim to provide a warm, friendly atmosphere, along with quality services and facilities to be enjoyed by both its members, corporate and individual customers.
For further information, or simply a friendly chat about our facilities, call any of our management team on 01525 210722 – we'll be really pleased to help.
We have venues for Wedding Receptions and Wedding Breakfasts, facilities for Business Meetings and Conferences, a bar and restaurant and of course the 18 hole Golf Course.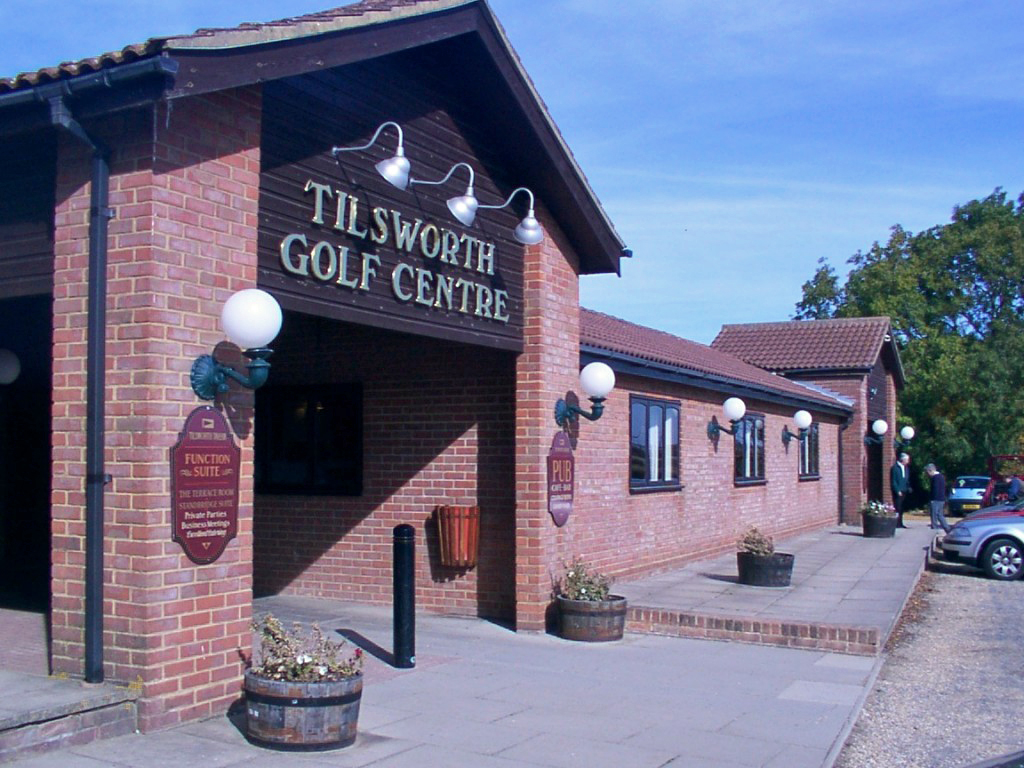 We are conveniently situated just off the A5 Watling street, approximately 1 mile north of Dunstable and within easy driving distance of Milton Keynes, Luton and Leighton Buzzard. Junction 12 of the M1 at Toddington is also nearby, making easy access from many parts of the country.
Our large car park ensures trouble free parking at all times and within 5 minutes is a well situated Travellodge facility which offers overnight accommodation for guests.